Reliable Web Hosting Provider For Setting Up Your Website
Why web hosting provider reliability is much important?
Web hosting is required for taking your business to the online world. A neatly designed and maintained website turns out to be a good identity of an enterprise. Now to make this happen, you need a reliable web hosting provider who can give you instant support for all web related demands. Finding a reliable hosting company is not much of a challenging task these days. This can be attributed to the quality of services that the hosting companies around the globe are providing. Whatsoever you need to do a bit of research and analysis before you go for a hosting plan. Going for a dedicated solution will be greatly beneficial since you get real "hardware" for different server mechanisms. If you are in a thought to go with the virtual server systems, it is quite obvious that they will lack in performance.
How to find a web hosting provider and perfect suitable solution?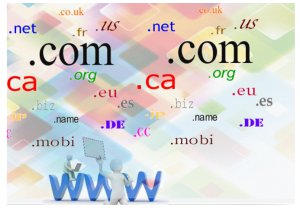 There are many aspects that you have to keep in consideration before going with a hosting service provider. A potentially sound and reliable web hosting provider will provide many hosting packages to choose from. You have to analyse those packages meticulously to find out the right one for you. It would be better to choose a plan that provides great performance while staying highly cost effective. Take a look at the past works of the company so that you can know about the existing clients of the provider. A wise decision would be to use the best dedicated solution available in the market.
Should I care for something else before opting dedicated solutions?
Yes, before you make the big leap in availing the services from a reliable web hosting provider, also make sure that:
• The vendor has specific terms and conditions on the hosting.
• If they have hidden charges, chances are that you will end up huge expenses for maintaining as well as deploying these servers.
• For very high performance, you may go with the dedicated servers available in your region.
The good thing now is that dedicated servers are highly reliable and you won't find any lag while working with these. Obviously, these are the machines that can take your business to the next level.