Factors to choose right featured game server
A game server is a computer that holds all information about a multiplayer video game like tournaments. The same server should be able to connect multiple clients at the same time. Gamers need the right technology so that they can enjoy playing games. One of the biggest fears for the gaming industry is nothing but downtime that happens for multiple reasons. Some gamers may be experiencing downtime while playing a specific game.
Gaming is a huge industry and several gamers log on each day to like their preferred game selections. They want to be the superintendent for a game or just want to play with the right game server hosting.
Choosing the right game Server is also very hard. Different games have specific requirements. Unmetered hosting with at least 1 Gbps connectivity and powerful system configuration is a must when you think to host a flawless game server. Below is the list of five important other factors to take care of for finding the right gaming server from the list of game hosting companies.
Factors to choose right featured game server
1. The Server itself
Hosting which is shared and VPS will not work for most hard games. The servers experience slow load times and associated downtime with shared games… It will give a proper performance for a few weeks, but it will not continue longer. As once the eclipse exceeds the bandwidth limit it will start to generate problems. You need unmetered hosting as a solution to this problem. VPS hosting can work better compared with the shared game server. But the given space or bandwidth is not enough for several high graphic games. So, the right server is a dedicated server hosting for games. This server will allow owners to customize security. It also provides all resources for the game. The user will not have any problem running out of bandwidth.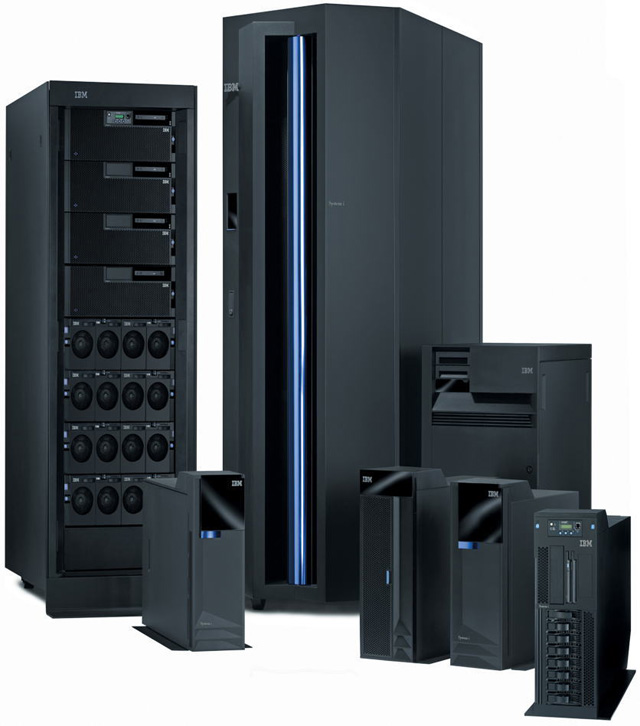 2. Game server monitoring support
It is not possible to give 24X7 hours of server support for gamers in the entire world. Managed dedicated game servers from a reputed hosting company, who are professional, will provide a team to monitor game servers 24 X 7 hours.
3. Technical Support on any fault
You will never be alone when your server will fall due to a technical issue. Owners will also be able to contact their support team at any time. This is important for a high-demand business holder.
4. Upgrade new technologies
As the world develops new technologies, then business owners need to update technology for their servers. A dedicated game server hosting company's support team will take care of moving or upgrading everything for you. The required downtime also will be very small. So that gamers will miss the site. A game server hosting is a requirement of multiple service options.
5. Cost of the server & management support
This is also a point to compare with different types of server hosting services and management. Dedicated game server hosting companies are very professional and support a lot of companies. So they will not charge much for a single customer. The company will be able to find the benefits after using the service of the dedicated gaming server hosting. A game server hosting refers to the server software. The software that facilitates communication between players which keeps and disseminates the game state. A game server can also introduce a set of independent hardware. These modules can run anything you wish with a virtual experience.
Types of Gaming Servers            
Let's see the types of gaming servers available in the market.
1.Dedicated Gaming Server
In a dedicated gaming server, users have to connect to the server using a separate client program to communicate with the game portal. These servers only support direct input and output related to the administration. So, a dedicated gaming server is uniquely designed and includes features that are not present in a regular server. Professional gamers opt for a game server hosting company that provides consistent server power and no downtime. Below are some of the advantages of using a dedicated gaming server –
High speed with no interruptions
A major factor that can impact the gamer's performance is fluctuating and slow internet connection. So, the dedicated servers are optimized with high speed similar to a high functioning computer. Most game servers host on an SSD hard drive which has fast loading time.
Safe storage
These servers include game storage which cache the game levels progressed and save the progress of a user in the game. This caching makes the retrieval from memory fast and also improves user experience.
Continuous support
In case of any issues, clarifications, services gamers can always reach a professional expert. Only when you subscribe to such a dedicated game storage provider.
Host migration
Host migration allows the player to transfer the role of host to another player and the game can progress.
Peer to Peer migration
The client receives data from the server or the base network. However, in the real scenario, games with a smaller number of players and a high number of tokens prefer receiving an input stream from a peer player. This makes the server less busy and also works faster.
However, this has many disadvantages:
Synchronization between peers is important.
It becomes difficult to include a new member halfway through the game.
2. Shared Hosting
Below are some of the shared hosting providers:
com: You need to pay the charge as per the number of slots you need. This is inexpensive, but there is no DDOS (Denial of Service Attack).
Nodecraft: The Nodecraft has different tiers which are segmented by RAM. It is possible to host multiple servers on a single tier, as long as RAM permits.
ms: This provides a managed control panel for most games. If you want a dedicated thread you need to pay extra for that.
3. Dedicated game server hosting
Though this is a more expensive option, it provides more freedom and control over the server. You can host one or multiple games on the server. Below are some of the well-known game server hosting companies.
Amazon Web Services (AWS): This has multiple options. If you need a single server, EC2 is more suitable. If you are looking to host multiple servers, AWS Gamelift is a good option. You can also get some discounts if you are a student. In AWS, you can have game server rentals of an individual Linux virtual machine for a low hourly fee. Also, you can create VM's in several regions, and spin up a VM on the basis of your need.
OVH: This is a high-performance server providing anti-DDOS protection, high-frequency processor and SSD. You can buy additional IP per dedicated server. This provides high bandwidth which can absorb large traffic. Also, it is possible to increase your bandwidth as per needs. You can choose the operating system and the software needed. The hosting provider also provides automated maintenance.
4. Unmetered dedicated server for gaming
Unmetered dedicated servers provide a server that has no limitation on the monthly bandwidth consumption. In a plan where charging is based on bandwidth usage. The other connections face problems if the limit exceeds. In such a scenario, it costs more for more bandwidth. In an unmetered dedicated server, your dedicated server is set to a port speed with the network. You can use little or much bandwidth as per your requirement. This is ideal for Gaming service providers where little/no downtime is very important. Dedicatedhosting4u.com provides an unmetered dedicated server for gamers at an affordable cost. This option is available in a managed and self-managed mode that makes things more impressive.
Getting your own game server
You can host a game server on your computer. But it is more user-friendly to have a cloud server running 24*7. Hosting can be dedicated as well as shared. Let's have a game server hosting comparison. In a dedicated server, you lease an entire server. You will have complete administrative access to the server. And will have all the details of the server. This costs more than shared hosting. However, it is very important if a lot of users access your server. In shared hosting, the server is shared between multiple users. This is recommended if a few users access the server. It is also possible to opt for managed hosting, in which the hosting provider gives support in case of need and all the technical management is taken care of by them. Try to get an unmetered hosting service provider.
Challenges of Hosting a Game Server
If you have decided to host a game server as a business, there are some challenges you might have to encounter.
Game servers often have a very high system requirement compared to the smaller business websites. Some servers need RAM of 6GB to just start the game and the requirements increase as the number of players increase.
Due to such high system specifications, the up-front costs tend to be on the higher side.
The connection to the data center should be excellent. Ping times less than 100 ms is preferred in a gaming server.
Security of the server is of high importance to avoid DDOS attacks which might pull down your entire server.
Most of the popular tiles are marketed in 'Early Access' state. This means the gamers have paid for a level early. They can play the beta version in the software development phase. So, as a game server hosting provider, you need to be familiar with the problems with the beta server software that cannot be resolved for a customer.
You should have support teams which have proper knowledge of the server's software.
DNS monitoring in a gaming server is important
DNS is one of the major security vulnerabilities and requires proactive monitoring on a gaming website. Following are some of the common issues and the workarounds in-game server hosting.
DNS Hijacking is one of the common types of attacks. Here, the hijackers point the DNS to a phishing website and in turn disrupts the traffic that is trying to reach your server. In such a case, the DNS Experience test can be run to check on the IP. You can customize to set an alert if the IP's do not match.
DNS providers can have some performance issues. You can check this by querying the server using DNS Direct Test.
DNS response time can be affected by various factors like application architecture and application hosting platform. The application may host on a multicast network and can use various CDN's. In this type of complex structure, DNS response time can change negatively. So, monitoring of the gaming server should be a regular procedure.